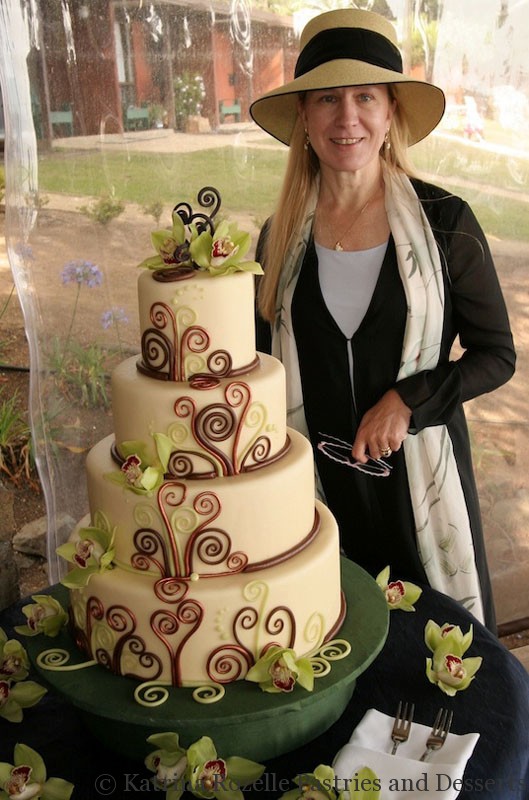 For over 30 years, Katrina Rozelle has been creating beautiful cakes for every budget, from a rustic wedding in the New Mexico canyons of Ghost Ranch to some of the Bay Area's most glamorous, star-studded nuptial events. As The San Francisco Chronicle proclaimed, "Katrina Rozelle is the place to get a unique cake."
Katrina's legendary wedding and celebration cakes are widely renowned for their award-winning taste and graceful beauty. Her solid reputation for unrivaled quality, commitment to from-scratch baking using the best ingredients, cutting-edge creativity, and excellent service has earned Katrina consistent and wide recognition as a top pastry chef and designer. Her work has been seen and lauded in such publications as In Style Magazine, Bay Food, Brides Magazine, Town and Country, and many more.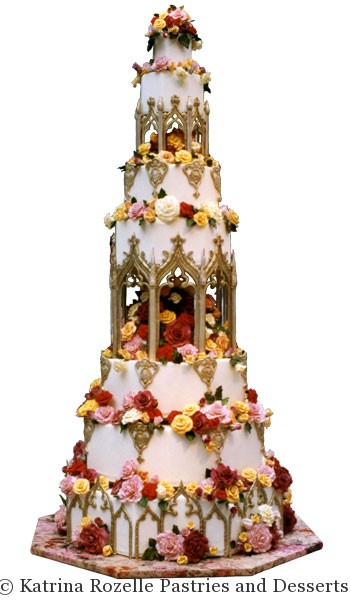 A colonel's daughter, Katrina spent time in Germany and Iran before her family settled in Santa Fe, NM. After graduating from the California Culinary Academy in 1984 with a special apprenticeship in Pastry, Katrina landed a coveted pastry position at Narsai's in Kensington. She later became the Pastry Chef at Délices in Walnut Creek, where she introduced many of her signature cakes to grateful dessert lovers.
In 1987, Katrina opened her first store, where she quickly established herself as a trail blazer, and set about carving out the niche that has since become the thriving upscale cake market in the Bay Area. 28 years later, with two inviting locations and delivery available throughout the greater Bay Area, Katrina is still going strong with cakes that are unmatched in their quality, great taste, creativity, and beauty.
If you are planning a wedding or a special celebration, please call the location of your choice to schedule an appointment. Our tastings and design consultations are complimentary, and we look forward to meeting with you in person to plan the perfect cake for your celebration.
And remember that in our two retail stores, you can pick up our fabulous cakes and cookies just about anytime.
See you soon!